No Heat Hair Curlers:- Almost everybody loves to style their hair. Hairstyle with curls looks unique and heavy at the same time. Women spend hours in sitting in front of mirror to curl their hair with curler or curling rod. This will also damage or harm their hair with its excessive heat. The heat from these curlers is very harmful for your hair or can lead to permanent damage of your hair. Even after applying hair protectant spray, there is no 100% guarantee that your hair will be protected from heat. So, it's better not to use these heating appliances on your hair. Without using these heating appliances, you can get the perfect curls. Yes, you read it right you can get perfect looking curls without applying heat on your hair. Here, we are talking about No Heat Hair Curlers that are available in market.
Making your hair curly is an amazing way to just enhance your look and outfit. And today we will tell you about some amazing no heat curlers so that there will be no damage to your hair at the time of styling. The only drawback of this is that it is not instant. You have to keep it over night or at least 4-5 hours to get perfect, flawless curls. There are many heatless curlers available in market. So, today in this article, we will discuss about some of the best No Heat Hair Curlers.
No Heat Hair Curlers 2024 Key Highlights
| | | |
| --- | --- | --- |
| Heatless Curlers Brand | Best for hair type | Material used |
| Conair Soft, bouncy curls foam rollers | Curly coarse hair | Foam with stainless steel clip |
| Tifara Beauty 42 pack no heat hair curler | Best for thick & long hair | Foam metal |
| Curlformers hair curlers | Best for straight hair | Latex free synthetic fabric |
| Aimin Soft Pillow Hair Rollers | All hair types | Double fiber top covering with cushion foam fabric |
| Annie Medium Foam Rollers | Good for curling bangs | Foam with plastic clip |
| Gubb USA Hair Roller | Best for long hairs | Traditional curlers |
How to Get Rid of Frizzy Curly Hair
Conair Soft, Bouncy Curls Foam Rollers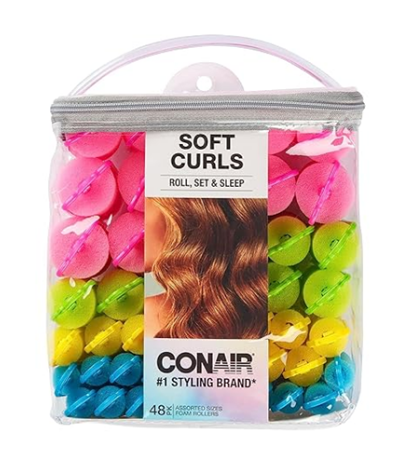 The Conair Soft, bouncy curls foam rollers are the most comfortable rollers or heatless curler at an affordable price. You must have heard about this brand. These rollers have foam which is soft and the clip design doesn't tug into your hair. In this pack, 4 sizes of curlers are available. With the help of the 4 different sizes, you can create variety of curls.
This is a pack of 48 curlers. The smaller rollers are for tighter and defined curls. While the larger rollers is for wavy and voluminous curls. The foam construction of these curlers will prevent breakage of hair.
Pros
Comfortable to sleep
Good quality foam
Affordable
Cons
Tifara Beauty 42 Pack no Heat Hair Curler
The Tifara Beauty 42 pack no heat hair curler are a foam curling rod. These rods will be soft & gentle on your hair. In this pack, there are 7 different sizes available for loose waves, tight curls, bouncy curls etc. This no heat curler rods are not comfortable to sleep. But it can protect your hair from damage as it doesn't include any heat.
Pros
7 different sizes available
Best for long and thick hair
Easy to use
Cons
Uncomfortable to sleep
Hair gets snagged in the ends sometimes
Curlformers Hair Curlers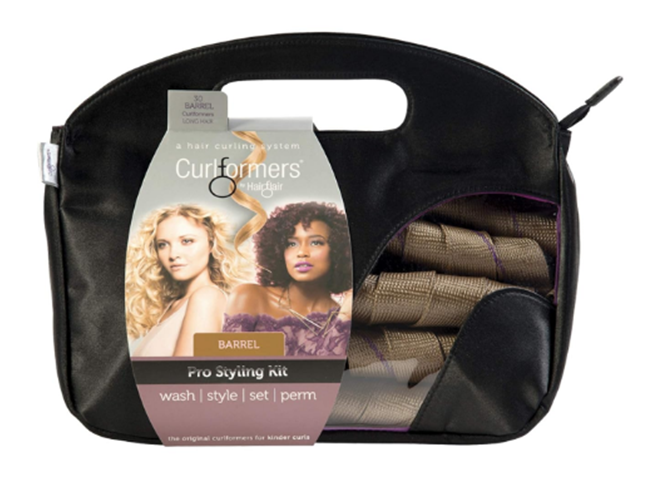 The Curlformers hair curlers are best for crazy spiral curls. The pack of this curler contains 40 pieces to cover your hair. With this you can only create tight curls. There are 2 colors in this pack. One is orange and other is pink. Orange is used for clockwise or pink is used for anti-clockwise. This curler works best on straight hair. People with curly hair have to struggle a lot to handle these curlers a the curly hair can easily tug and pull into this.
This curler works best on damp hair. Make sure to damp or wet your hair before using Curlformers hair curlers. Sometimes, this curler may be uncomfortable while sleeping.
Pros
Especially for long & straight hair
2 types of curlers style is available
Adds volume to straight hair
Tight and spiral curls are made
Cons
Uncomfortable while sleeping
Only 2 types of curls style is available
Aimin Soft Pillow Hair Rollers
The Aimin Soft Pillow Hair Rollers are also comfortable. These rollers are not like of plastic. They have double fiber top covering which is soft & has cushion foam fabric. One pack of these rollers contains 30heatless curls strip. You can use these overnight and can get the perfect looking hair. As they are made up of foam so they are comfortable to use overnight.
Pros
Comfortable to sleep
Good quality foam
These rollers don't tug or pull hairs
Cons
Annie Medium Foam Rollers
The Annie Medium Foam Rollers are traditional hair rollers. The pattern of these rollers is traditional. These rollers are made of foam. These rollers are smaller in size. So these are good for curling bangs. One pack of these rollers contains 12 medium size cushion rollers.
The size of the roller is 12 centimeter. And the diameter is 7/8 inches. These are available in yellow, black and green color.
Pros
Gives wavy curls
Good for curling bangs
Easy to use and wash
Can be used on all hair types
Cons
The hook of the roller doesn't clasp well
Small in size
Gubb USA Hair Roller
The Gubb USA Hair Roller is a self-cling roller which stays in your hair without any clip support. These rollers will not cause any damage to your hair. These rollers are light in weight.
These can be used to create amazing, cute curls, beachy waves, stylish buns etc. One pack contains 6 hair curlers. These 6 hair curlers are large in size.
Pros
Light weight
Gives wavy curls
Large in size
Do not cause any damage
Self-cling so do not requires any additional clip
Cons
Uncomfortable to sleep
Can't be used overnight or more than 3-4 hours