Best Ash Brown Hair Dye- Hair dye is a popular cosmetic product, it allow you to change the appearance and colour of your hairs. Ash brown is very versatile and popular hair colour option which matches with wide range of skin colour tone. There are multiple brands which are offering hair colour when it comes to choose 6 Best Ash Brown Hair Dye for all type.
Things to Remember Before Applying Ash Brown Hair Dye
It is very essential to choose the right hair dye to achieve the Choosing the right hair dye is essential to achieve the desired results while maintaining the health of your hair. Here we are sharing some important things to remember before selecting hair dye.
Decide Your Desired Colour– It is very necessary to decide on the colour you want to achieve on your hair. While deciding the colour you need to consider factors shade, undertones (e.g., warm or cool), light or dark colour option for desired results.
Consider Your Natural Hair Colour– You need to be aware that the result can differ from what is shown on the packaging on the hair dye box. Final result of the hair dye is based on the natural colour of your hair.
Temporary vs. Permanent Dyes– You need to decide whether you want a temporary, semi-permanent, or permanent hair dye. Temporary hair colours are ideal for experimenting or special occasions like marriage ceremony, party etc and permanent hair dyes offer long-lasting results.
Read Labels Carefully– It is always good to know the product you are using. Always read the labels on hair dye products and pay attention to the shade name, ingredients, any additional features, etc.
Conduct a Patch Test– We advise you to conduct a patch test on small section of your skin before applying the hair dye on your entire head. This patch test will helps you to make sure that you are not allergic to that product.
Check for Ammonia and Peroxide– Ammonia which is present in permanent dye is responsible for opening the hair cuticle to allow colour to penetrate. Peroxide is used to develop the color. And it up to you to choose the hair dye with these chemical to without these chemicals.
Gray Coverage– All hair colours did not provide complete gray hair coverage. Choose hair dye which is specifically formulated for gray coverage.
Hair Type and Condition- Check the condition of your hair. If your hair is damaged or dry, then you need to choose the hair colour which contains hair conditioning or nourishing ingredients.
Brand and Quality– Choose hair dye of reputed and well known brand for better effectiveness.
Aftercare– Aftercare of your hair is very necessary for the health of your hairs. We advise you to use colour-safe shampoos and conditioners to maintain the vibrancy of your colour.
Consult a Professional– If you are opting for complex colour change, we advise you to consult a hair care professional to achieve the desired results while minimizing potential damage.
Pros and Cons of Using Ash Brown Hair Dye
Ash brown hair dye is one of the most popular colours of hair dye. Hair colour allows you to increase your fashion statement, it also allow you to cover grey hair. But everything comes with its own pros and cons. Here we are discussing advantages and disadvantages of using ash brown hair dye on all type of hairs.
Advantages of Using Ash Brown Hair Dye
Change of Appearance– Hair dye provides a versatile and easy way to change your hair colour and allow you to express your personal style with different looks.
Gray Hair Covering– Hair dye is an efficient way to cover gray or white hair. It provides you a more youthful appearance and helps in boosting self-confidence.
Variety of Shades– Hair dye comes in a wide range of colours and shades to choose from as per the colour of your hair and skin tone.
Colour Correction– Hair dye helps you to correct the unwanted colour changes due to fading or the results of previous hair dye.
Temporary Options– Temporary and semi-permanent hair dyes allow you to experiment with the colour of your hair without spending a long-time. Temporary hair dye makes it easy to switch colours when desired.
Disadvantages of Hair Dye
Hair Damage– Many hair dyes contains harmful chemicals like ammonia and hydrogen peroxide which can damage the cuticle of your hair. This damage hair cuticle will leads to hair dryness, hair breakage, and loss of shine.
Allergic Reactions– Some users of hair dye experience allergic reactions on their skin and head after applying hair dye. This allergic reaction can cause itching, redness, or more severe skin reactions.
Colour Fading– Hair dye can fade over time because of exposure to sunlight and frequent washing. Colour fading will require regular touch-ups to maintain the desired colour.
Root Re-growth– As hair grows, the natural colour of your hair will reappear at the roots. You will require regular touch up of hair dye to maintenance and cover this re-growth of new hair.
Chemical Exposure– The chemicals like ammonia and paraphenylenediamine (PPD) are present in some hair dye. The exposure to these chemical can be harmful if not used with caution, especially in a poorly ventilated area.
Over-processing– Frequent dyeing, regular touch ups of hair dye can lead to over-processing which cause hair to become weak, brittle, and difficult to manage.
Cost– Regular dyeing of your hairs in saloon is an expensive affair and it can affect your monthly budget.
6 Best Ash Brown Hair Dye for All Type
Ash brown hair dye shade is a timeless and versatile shade. The ash brown shade always compliments with a wide range of skin tones and hair types. Here we are sharing the 6 best ash brown hair dye options for all types of hair. These hair dye products are easily available in the market.
L'Oréal Paris Excellence Créme in Light Ash Brown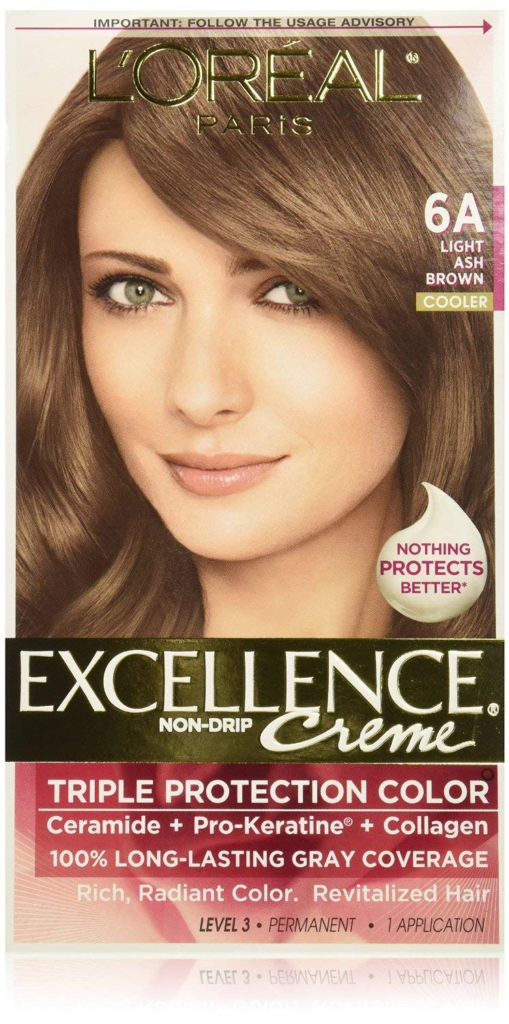 L'Oréal Paris is a trusted and tested brand in the world of hair color. The Excellence Créme line of L'oreal offers a beautiful light ash brown hair colour shade that suits with variety of hair types. This product is easy to apply, provides excellent coverage for grays. Light Ash Brown shade of L'Oréal Paris Excellence Créme leaves natural looking hair with multi-dimensional tone. It provide gray hair coverage for up-to 8 weeks
Garnier Color Naturals 730 Ash Brown
Garnier Color Naturals 730 Ash Brown is perfect hair dye for those who want a permanent ash brown shade on their hair. It contains goodness of three essential oils Almond, Olive and Avocado. These oils nourish the colour and provide you a long-term hair colour. The Garnier Nutrisse Ultra Color Light Ash Brown is an ideal choice for those looking for a unique and cool-toned ash brown shade.
Clairol Natural Instincts in Cool Medium Ash Brown
Clairol is a sub-brand of trusted brand Procter and Gamble (P&G). Natural Instincts hair dye line of Clairol is perfect for those who wants a semi-permanent ash brown shade on their hair that will slowly and gradually fades over time. The ammonia-free formula of Clairol Natural Instincts is gentle on your hair and provides a cool, medium ash brown shade that enhances the natural beauty of you and your hairs.
Schwarzkopf Keratin Color in Cool Brown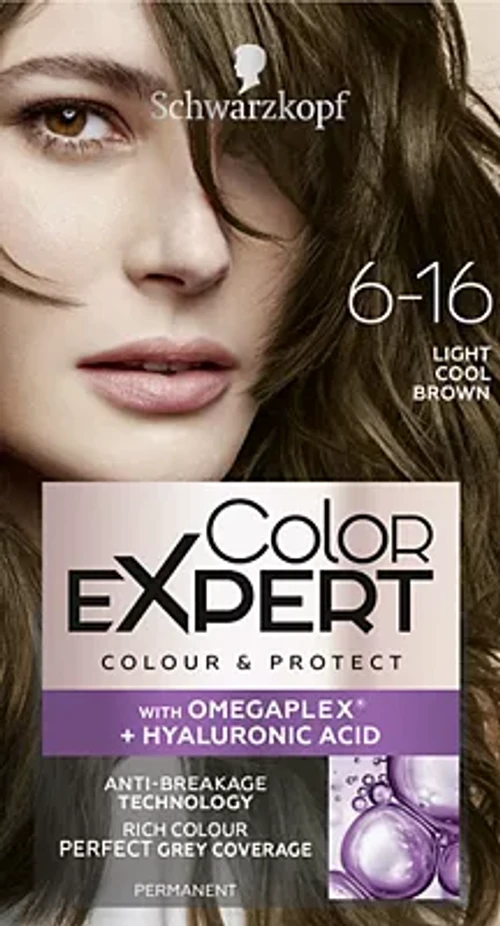 Cool Brown shade of Schwarzkopf Keratin Color is especially formulated with keratin to provide strength and vitality to your hairs while coloring. The Schwarzkopf Keratin Color claims upto 100% coverage of the gray hairs. Its unique k-Bond Plex technology reduce the hair breakage for upto 65%. The cool ash brown shade is perfect for those who want a sophisticated and chic look.
Revlon Colorsilk Beautiful Color in Medium Ash Brown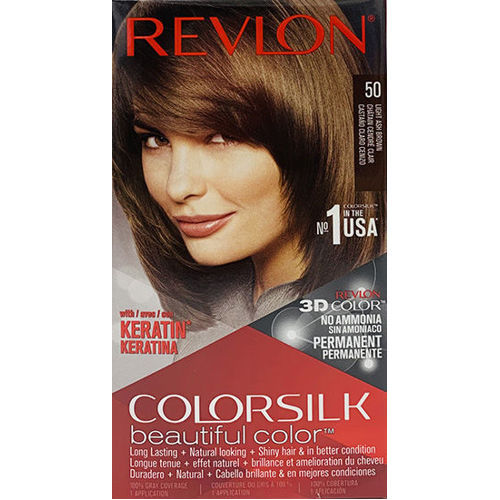 Revlon Colorsilk is known for its affordability and effectiveness. The medium ash brown shade is a perfect choice for all hair types. It provides upto 100% coverage for gray hairs for 8 weeks. Its unique ammonia-free formula ensures a smooth application process and beautiful results.
Wella Professionals Koleston Perfect in Special Mix 0/11 Intense Ash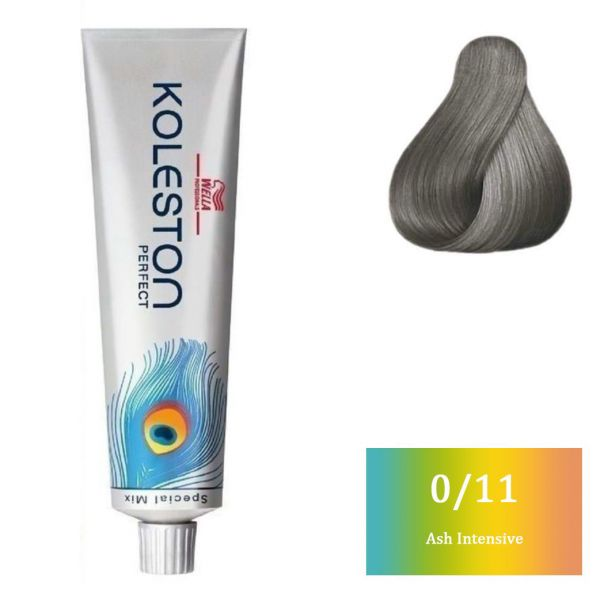 Wella Professionals Koleston is a perfect choice for those who want the hair colour of professional-quality. It is a top choice because it provides detailed and balanced colour results with natural shine with depth. Wella Koleston Perfect line is known for its extensive range of shades and long-lasting results, making it ideal for various hair types and textures
Tips for Perfect Ash Brown Colour On All Type of Hair
Choose the Right Shade– Make sure that the ash brown shade that you choose will complements with your skin tone. Please note that the cooler-toned ash browns work well on fair to medium skin tones, while deeper ash browns are suitable for darker skin tones.
Prepare Your Hair– Before colouring you need to make sure that your hair is perfectly washed and is in good condition.
Follow Instructions– Always read and follow the instructions provided with the hair dye product to avoid any unwanted circumstances. Reading instruction manual will also helps you in achieving the desired hair colour results.
Maintain Your Colour– For long-lasting vibrancy of your ash brown hair, we recommend you to use colour-safe shampoos and conditioners.